Newspaper coverage about us: Soldiers visited the hospital school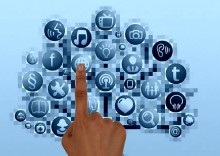 Representatives of Military Academy Vyškov visited the hospital school and kindergarten, which livened up the pre-Christmas period for the children and their parents. The aim of this meeting was to present basic information about soldiers' duties and their activities.
The event took place in a nice atmosphere and setting. This way, the children had a chance to see complete professional military equipment ranging form clothes and camouflage to weapons. They had a try at some of this equipment themselves. The most interesting for them was the practical demonstration of camouflage paints and, above all, weapons, namely knives, handguns as well as automatic guns and snipers' gear. Some of the pupils tried on military clothes and what it was like while wearing them. Apart from these demonstrations, the children learnt a lot about military missions abroad.
In this respect, we thank Military Academy in Vyškov, specifically warrant officer Antonín Kunčar and first lieutenant Gabriela Horáková for their kindliness and professional performance, and we look forward to further cooperation.
---
Source: tisk 
Title: Vyškovský deník
Author: Vlastimil Botek
2016-01-12
Vydal/a:
Monika Nováková (12. January 2016)